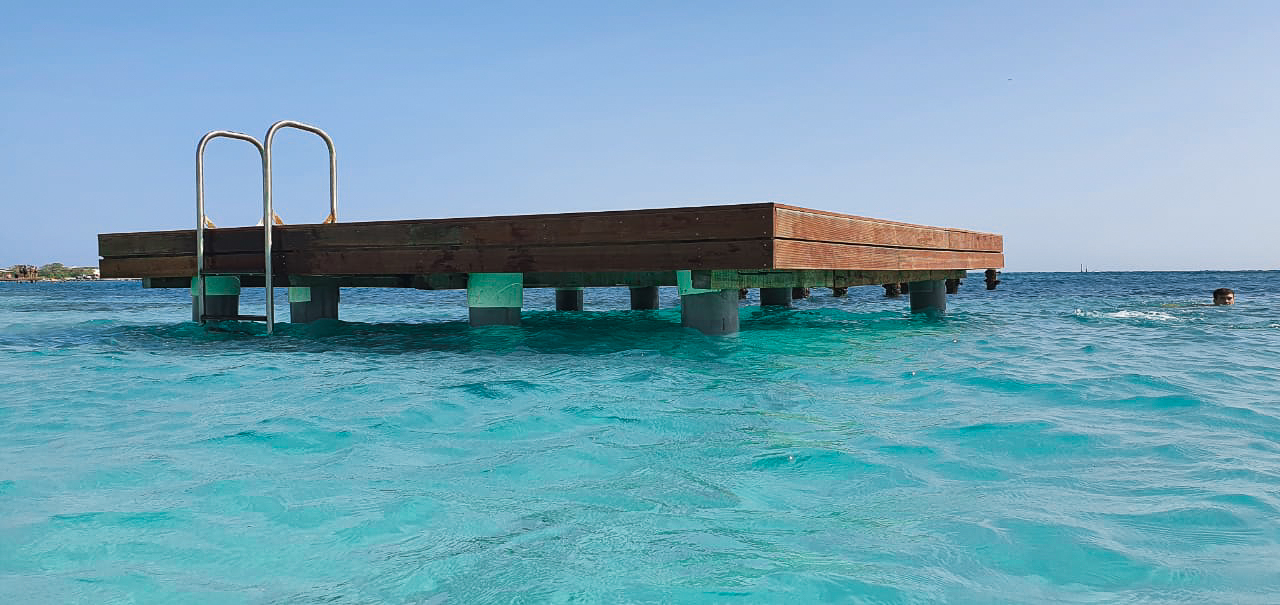 The Rodger's Beach is a beautiful beach area which is mainly used by the Sunrise City community and it is located within the Seroe Colorado.  During the vibrant colony days the piers have been an iconic and recreation attraction for the community. Going forward 50 years with only the stacks remained in the ocean which was the reminder that once piers stood there.
The Tourism Product Enhancement Fund along with the Ministry of Tourism saw an opportunity to bring back history and restore the once very iconic piers.
Through the investment post two restorations took place:
-Iconic Pier Restoration containing a Leght of 25 meters and Width of 1.80 meters with a waterline of 60 cm.
-Floating platform which was built on some of the last remaining stacks that once was a complete pier. Today it can be used to sun bath or sponsteanously jumping into the ocean
The ocean within the area is under juristiction of the Parke Marino and therefor no new construction was allowed making TPEF only able to restore and construct on the already remaining stacks.
Completion date: 2019
---
Project Category: Investment
---
Stakeholders Involved: Ministry of Tourism, DOW, DIP, Parke Marino
---