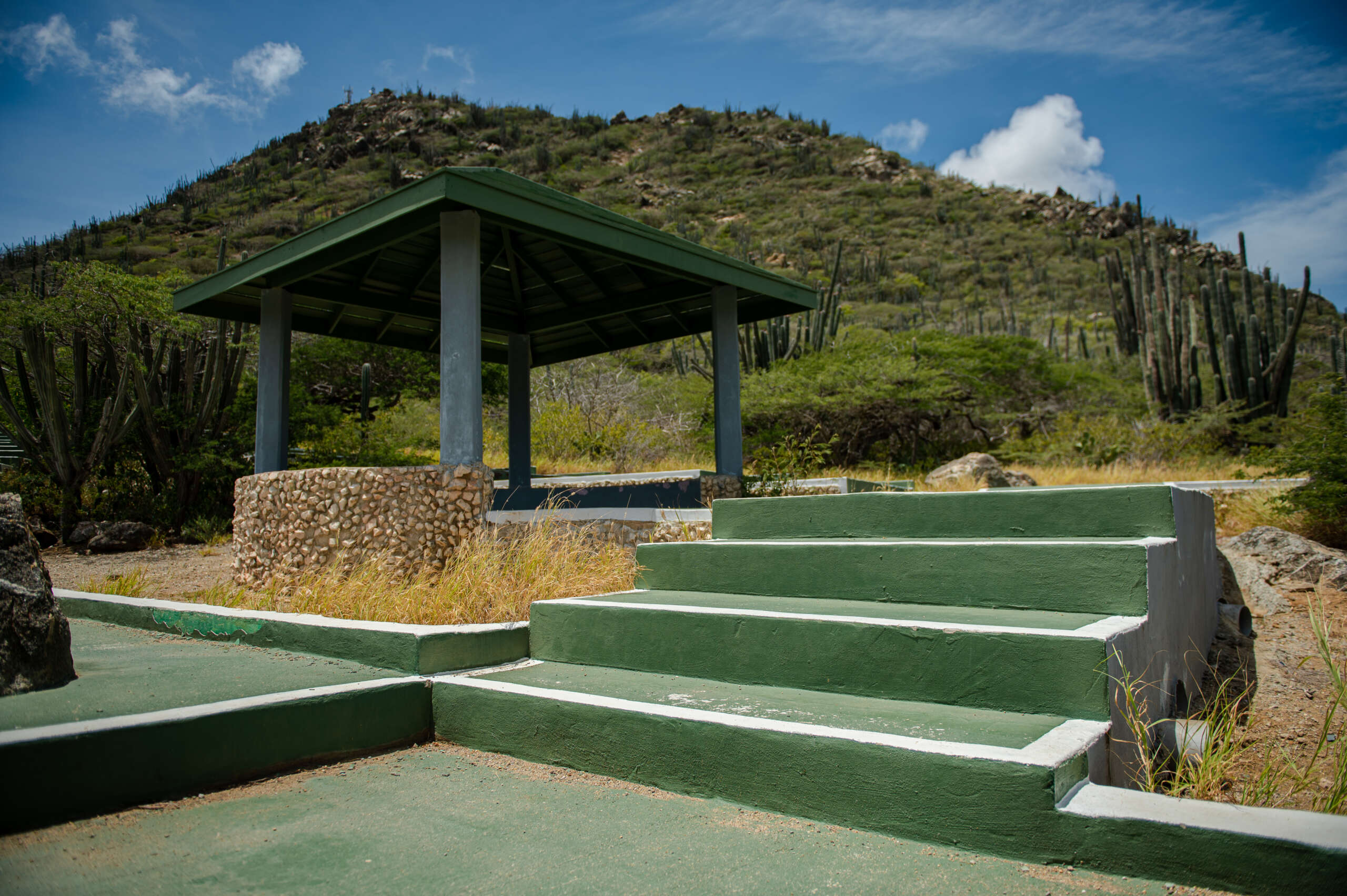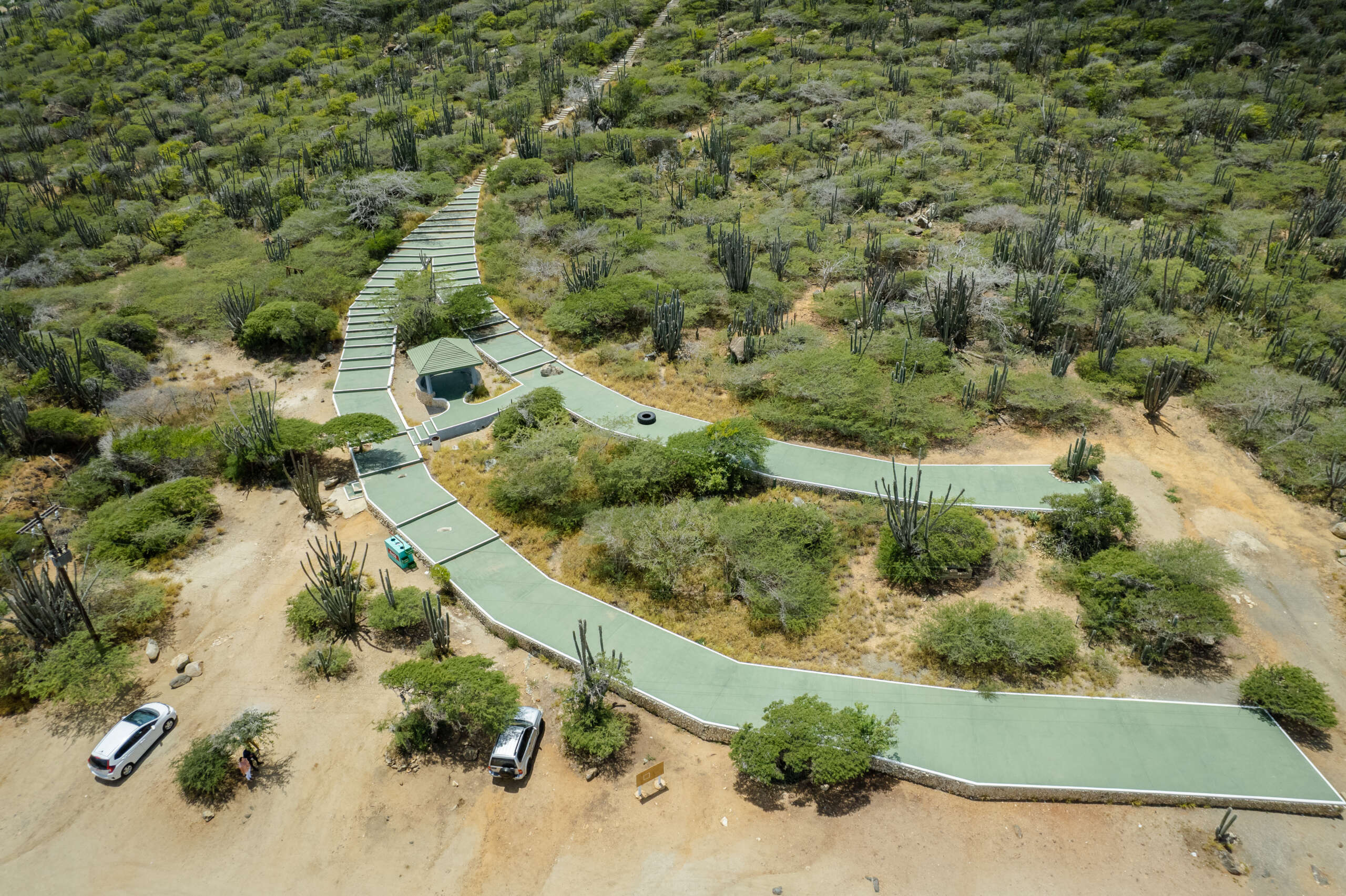 The Hooiberg is an iconic landmark that represents Aruba. Not only can it be seen on Aruba's coat of arms but is visible from a majority part of the island due to its central location.
662 steps lead to the top of the mountain and on a clear day Venezuela can be seen. The panamoric views are breathtaking and for long Hooiberg has been visited mainly by the local community.
In the light of a sustainable tourism development to be able to lower the footprint of island visitors on Aruba's main attractions like the California Lighthouse and the Bushiribana, the Hooiberg was identified as an attraction to develop further by the TPEF.
The bottomhill stairs and recreation area around the gazebo lacked upkeep. Through the investment post and in alignment with the Tourism Policy of 2018-2021 a restoration project was put into effect.
The bottomhill restoration scope included
Restoration of the Stairs
Construction of a brand new gazebo
Upgrade of the surrounding landscaping
Completion date: 2019
---
Project Category: Investment
---
Stakeholders involved: Ministry of Tourism, DOW
---